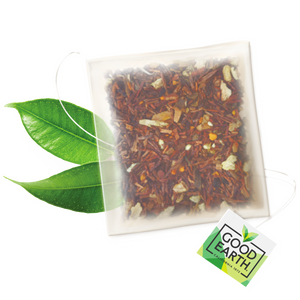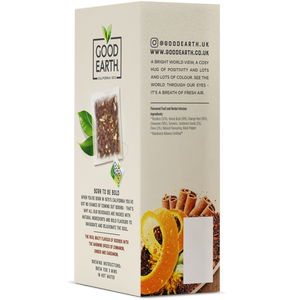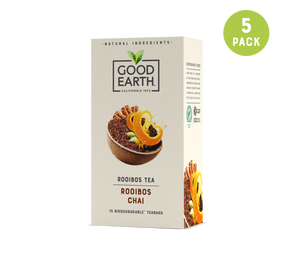 With the warming spices of cinnamon, ginger and cardamom this blend of rooibos tea (aka redbush tea) is the perfect cup to unwind and reflect after an active day. With subtle notes of black pepper and clove this blend is sure to ignite your senses.
Naturally caffeine free and rich in flavour, this is the perfect brew for a guilt-free indulgence. Reflect on the traditions of India and never miss a moment of complete bliss with this bright amber cup. Rooibos tea at its best.
Ingredients: Rooibos, Honey Bush, Orange Peel, Cinnamon, Ginger Root, Turmeric, Cardamom Seeds, Clove, Natural Flavouring, Black Pepper.